Back to basics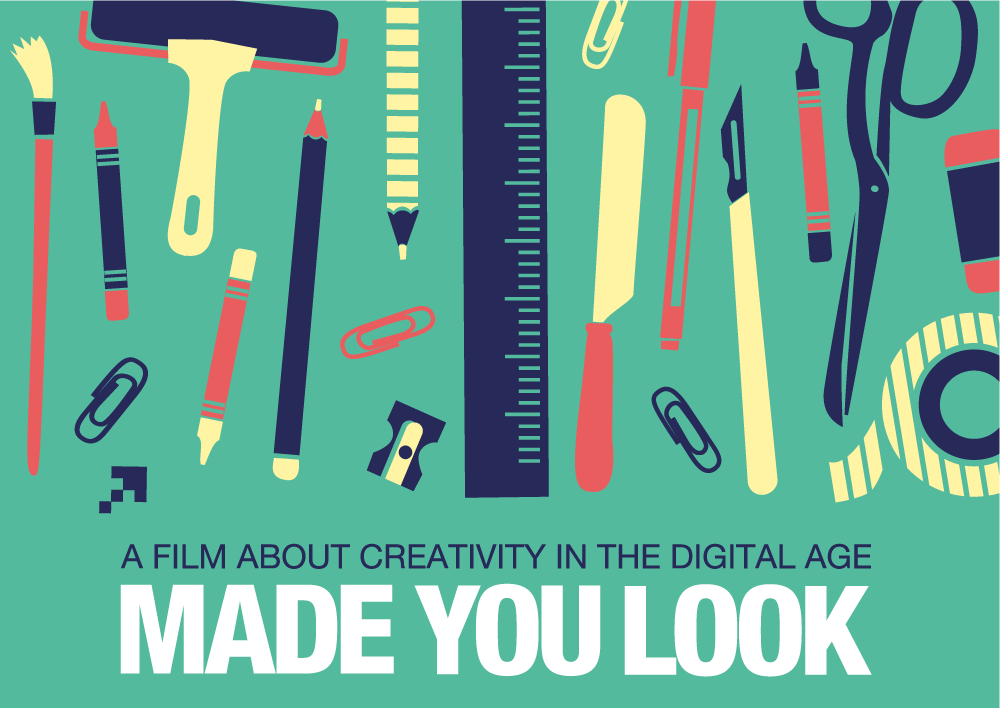 Made You Look, a film about creativity in the digital age.
Special screening and panel discussion, 14th October 2015
If you care about the graphic arts, are interested in the tensions between the analogue and digital worlds – or are simply looking for an antidote to an industry in a constant and accelerated state of redefinition and recalibration, this event promises to be a real treat.
Made You Look is a documentary about the UK DIY graphic arts scene in the 21st Century. A few months ago, while researching the current space inhabited by illustrators and graphic artists in today's creative landscape, we stumbled across an article in the design press about this excellent film by the Look and Yes collective. Made You Look features contributions from a top British creatives, publishers and agency owners – including Anthony Burrill, Pete Fowler, Kate Moross, Fred Deakin of Airside, Jon Burgerman and Hattie Stewart – exploring the idea that more graphic artists than ever seem to be turning to analogue means of creating despite living in a highly digital world. Made You Look premiered at Soho House as part of the Pick Me Up festival in spring 2015 and is currently doing a tour of selected design events and festivals.
The West of England Design Forum and Thirteen are thrilled to present this very special screening and Q&A session with the film's makers, Ant Peters and Paul O'Connor from the Look and Yes collective plus illustrators Ed Cheverton and Ben O'Brien (AKA Ben the Illustrator).
Why is the Bristol screening special? Well, in addition to showing the film and hosting a panel discussion, there will be limited edition artworks, zines and prints available and special event poster by Thirteen for sale at our pop-up stall – so come along a little early, have a drink, meet the makers and pick up a piece of super-nice and exclusive graphic art before enjoying the film.
Arnolfini Theatre
14th October
19:00 – 21:00
Tickets are £12 (£10 for concessions)
Buy tickets here or call the box office on 0117 917 2300
Look and Yes
West of England Design Forum
Ben O'Brien
Ed Cheverton