The End of the World is Nice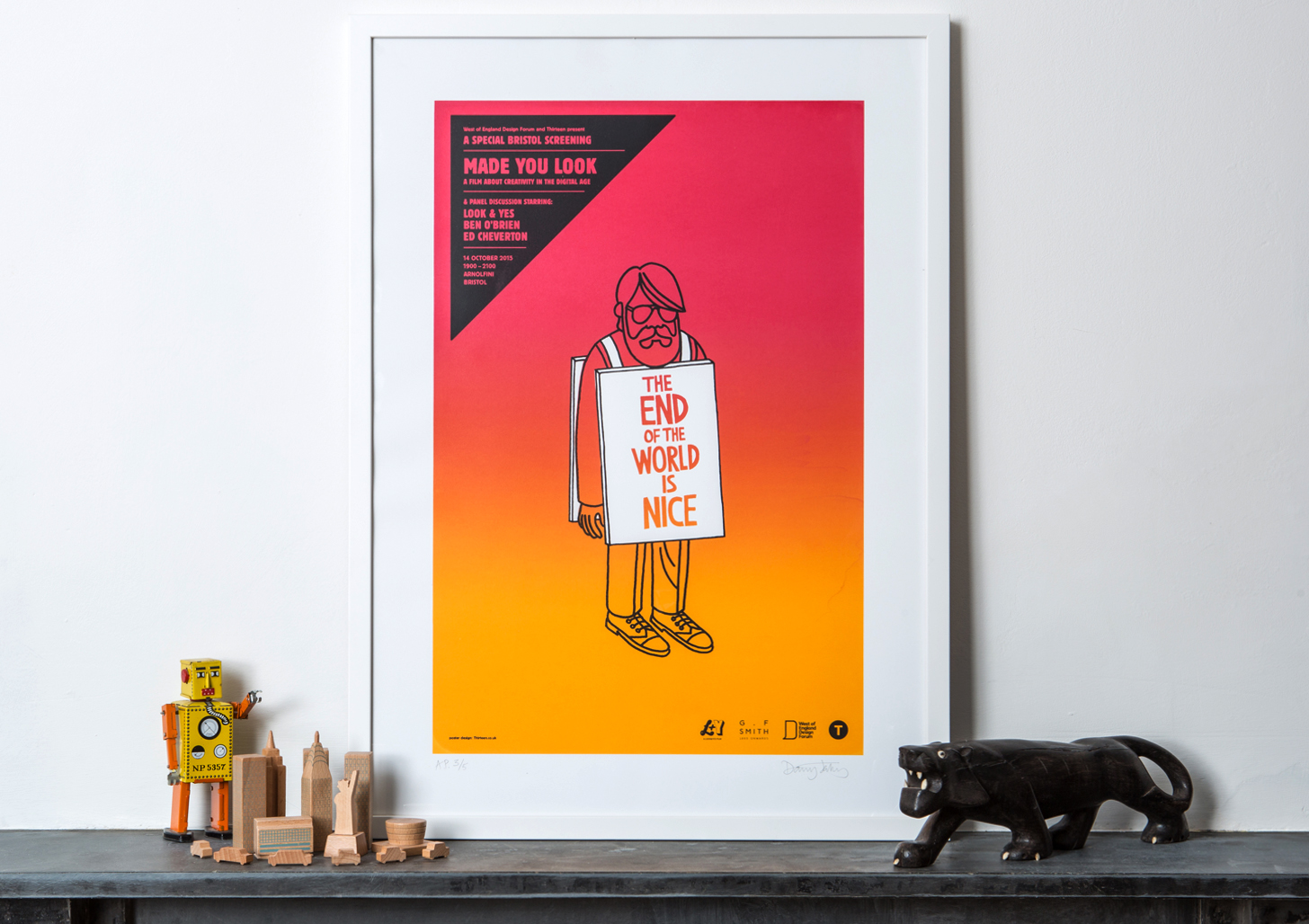 Our limited edition print is the first in a series celebrating the lowly sandwich board – a popular form of advertising born in the 19th century – which seems to be making a bit of a comeback in shopping centres and high streets across the country. Perhaps, like the graphic artist, it never really went away. Whatever, the sandwich board certainly makes a refreshing and human change from annoying banner ads.
This image was created as an unofficial promotional 'gig' poster for our Bristol screening of Made You Look, a film about a revolution in graphic art in the 21st Century. A limited number of prints were for sold from our pop-up stand on the night of the event, with proceeds going to the West of England Design Forum.
If you couldn't get along to the event and pick up your own print – fear not: the remainder are available to buy here in a choice of two versions. No two prints are alike; all feature their own unique 'split fountain' colour blend (many thanks to our friends Otto and Sarah at Marshfield Print who did a masterful job of the editions).